1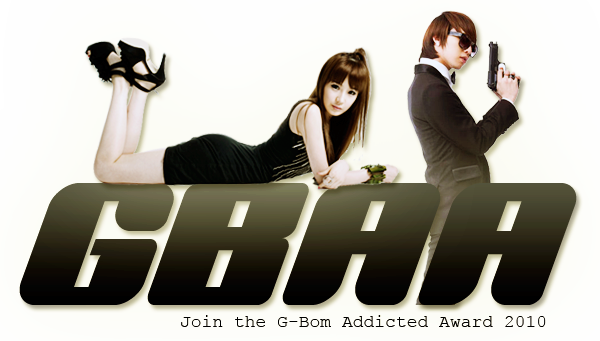 WHAT: G-BOM: Addicteds Awards 2011
WHO: Addicteds
Get a hold of yourselves! Cos it's gonna be the second year of our G-BOM: Addicteds Awards!
Yes, you heardread it right! So better get ready and take part!
No date yet of when we will be holding the nominations, so you guys better prepare your entries!
Awards to be given:
Best G-Bom GIF
Best G-Bom Fan Art
Best G-Bom Fan Fiction
G-Bom Moment of the Year
G-Bom Video of the Year
Addicted of The Year
So you guys better stay tuned in our forum for updates!
HAPPY HOLIDAYS && FIGHTING~